1100 Series Mid-Drive Belt Conveyor System
SKU
1100 Series Mini Belt Conveyor System
The 1100 Series conveyors from Dorner offer the thinnest standard frame on a mass produced standard belt conveyor system available. It measures just 19mm frame depth and can fit in tight spaces inside machinery. This design is optimised for small parts and features 16mm rollers at each end on the centre drive option as standard.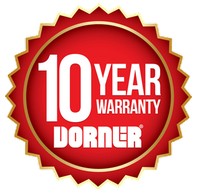 There is even an option for 8mm knife edge rollers. This allows for small parts belt transfer. Handles 7kg loads without needing high belt tension. With fixed-speed ac or brushless-dc gear motors.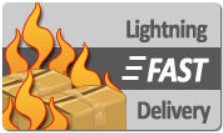 The brushless gear motor offers forward and reverse, as well as 60 indexes/min. Belt speed is adjustable up to 21M/min and belts come in widths from 45mm to 250mm. Conveyor lengths go from 266mm to 1524mm in 3mm increments.
Available with Flat Belt End Drive, or Flat Belt Mid Drive
Mid Drive - 32mm diameter centre drive pulley
16mm Standard diameter idler pulleys
8mm Diameter nose bar option for one or both ends
Good variety of belt materials available
Mounting bracket options
Belt widths: 44mm, 95mm, 152mm, 203mm, & 254mm
Conveyor lengths: 268mm to 1829mm in 3mm increments
Loads up to 6.8 kg as standard
Belt Speeds up to 21 m/min as standard
Dorner "Pinch Drive" design key features
Increases weight carrying capacity without need for high belt tension
Creating low belt tension allows use of miniature rollers without deforming them
Low belt tension pretty much eliminates belt stretch for low maintenance conveying
The belt is tracked with clever frame design and pinch drive systems
Removing just four fasteners allows fast and simple belt change
Pinch drive is fully reversible providing maximum conveyor flexibility
Low Profile Height- Compact miniature frame design frees up valuable space
Small Roller Diameters– Reach in where other belt conveyor systems cannot go
Clean Room- Class 100 certified for medical and pharmaceutical clean room applications
T-Slots - Drop in T-bar for easy mounting of automation components or accessories