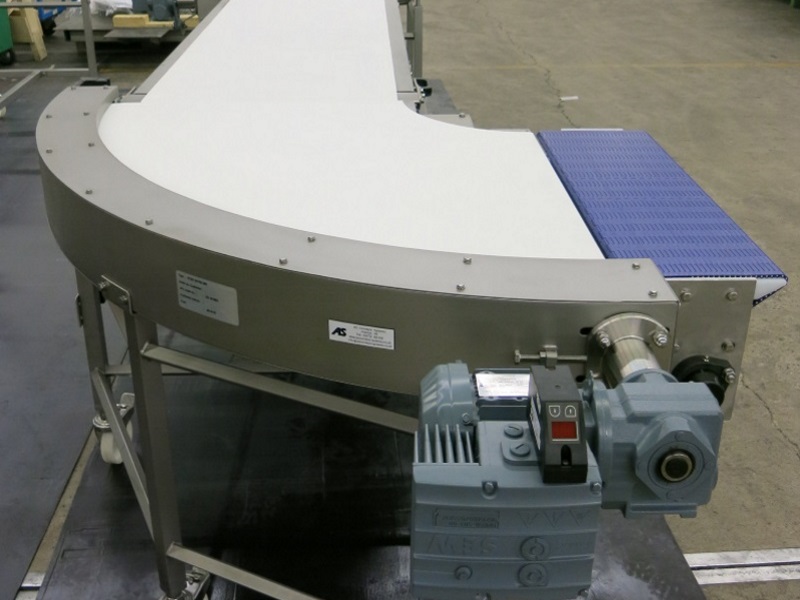 Stainless Steel Belt Bend Conveyors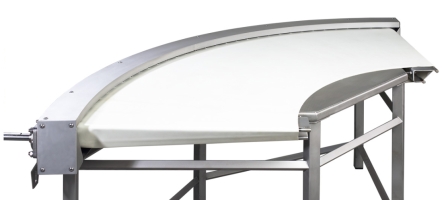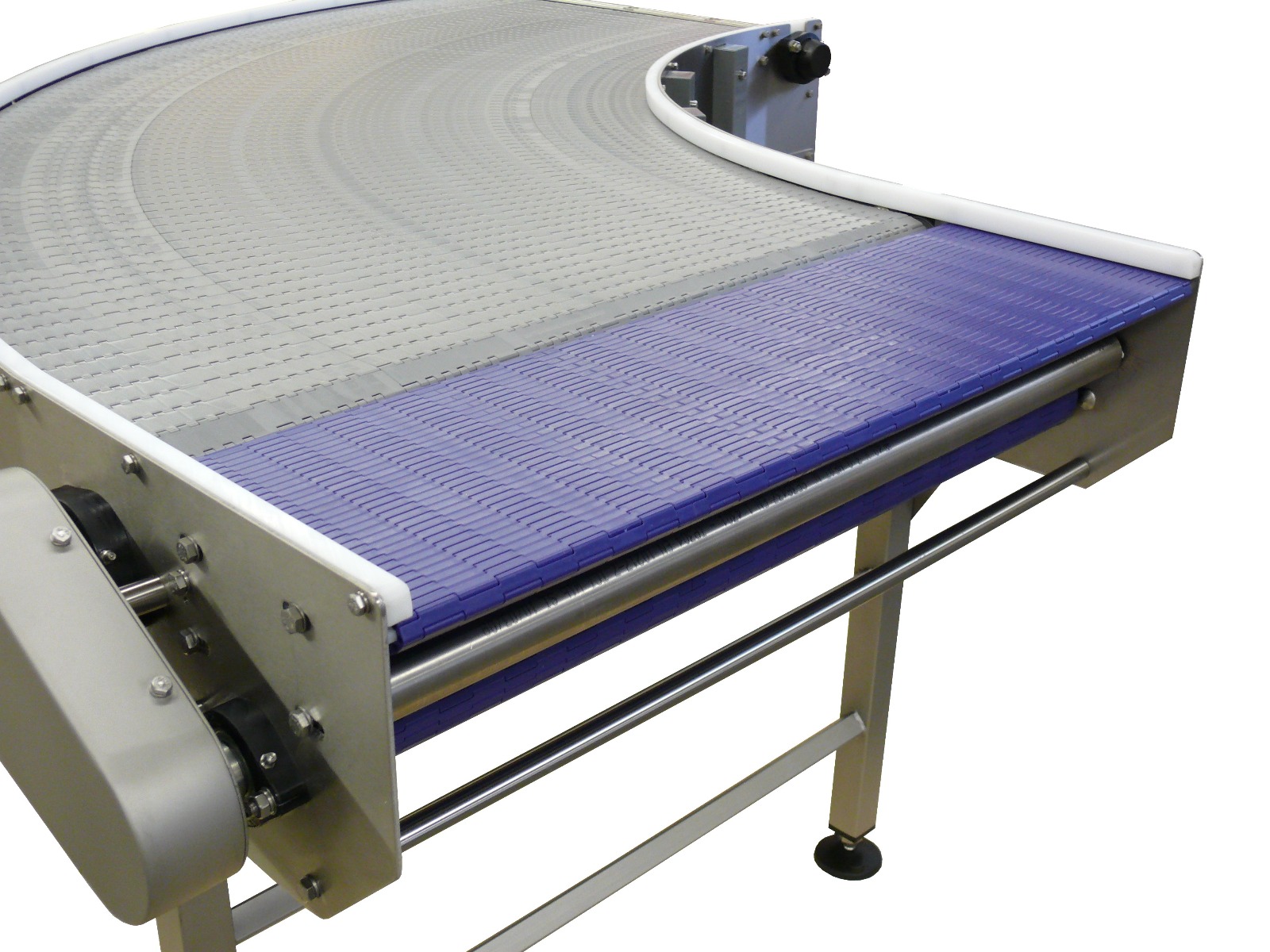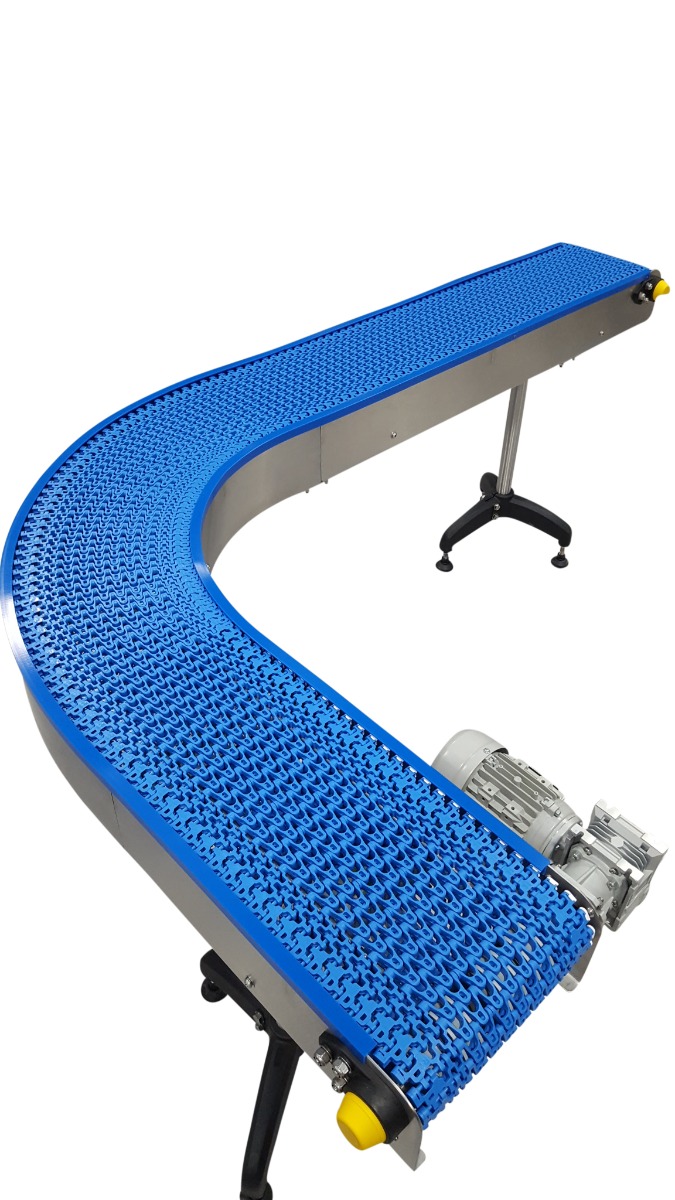 Stainless steel framed conveyor belt curves can turn a product through angles up to 180° retaining product orientation after the curve is complete.
Stainless PVC and modular plastic type belt conveyor bends use fabric based belts that can carry products with steady travel or accumulation, although generally accumulation in a bend is not recommended.
Very small knife edge rollers help to transfer short and smaller products from and to existing conveyor lines. Stainless steel conveyor belt curves are designed for consistent smooth conveying of small, fragile and/or precious products with no change in orientation. Modular plastic belted versions are also available with Stainless steel frameworks.
Although these modular belts need larger diameter rollers than PVC versions, special transfer conveyors with smaller rollers can be added.