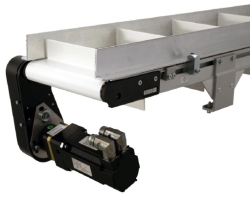 Precision Timing Belt Conveyors
A.S. Conveyor Systems offer a wide range of precision belt conveyors and positioning conveyor belt systems. Dorner's Precision Move system uses a standard belt conveyor frame as it's basis, with toothed rollers and a wide variety of toothed belts and motors to produce very accurate product positioning.
These belts can then have fixtures attached to them for accurate and robust product location. These fixtures are often tapped to provide a location for customer fixtures to be attached. Couple this with servo motors and closed loop systems with positional sensors and very high degrees of positional accuracy can be achieved.
We offer an industry leading 10 year warranty on all Dorner conveyors. No other company in the industry offers a longer warranty. Terms and conditions apply.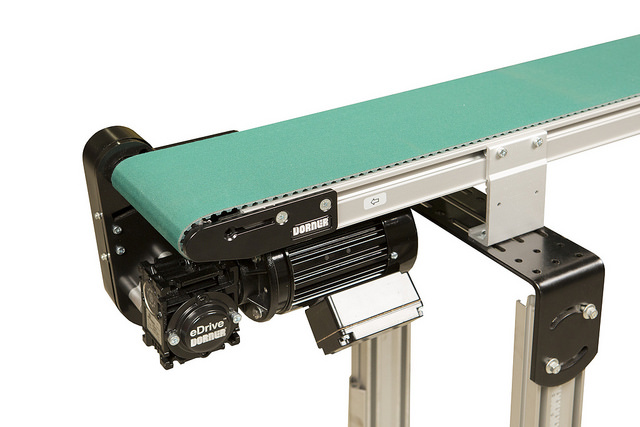 If this looks like what you are looking for then why not get in touch for a quote?
Our contact details are at the top of the page.
Conveyor Features
Drive options include Flat Belt End Drive, Cleated Belt End Drive, Fixtured Pallet End Drive
84mm pitch diameter drive and idler pulleys
95mm - 457mm widths
610mm - 15,240mm lengths
Loads up to 340 kg
Belt speeds up to 158m/min
Optional M5 belt inserts, with accuracy of spacing in length
Conveyor package with servo motor index accuracy
100 indexes per minute rated as standard  
Common Applications
Precision Part Movement 
Accurate Small Part Handling and Positioning 
Automated and Manual Assembly 
Machine Integration 
Robotic Pick-N-Place 
Precision Indexing 
Timed Conveying