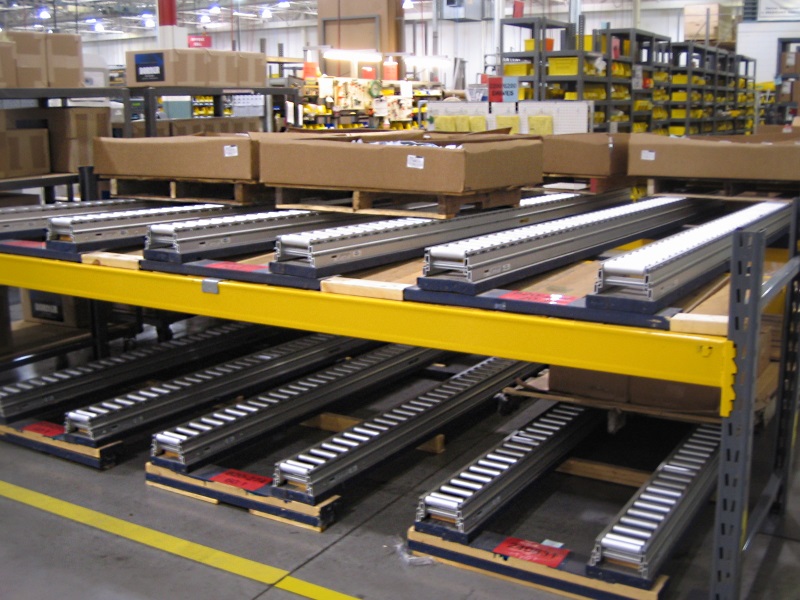 Roller Conveyors for Pallets. 
Pallet conveyors with heavy duty steel frames and lighter duty designs for lighter pallets. Gravity conveyors for pallet handling can come as single wide roller or twin gravity roller types that have two lanes of narrower gravity rollers.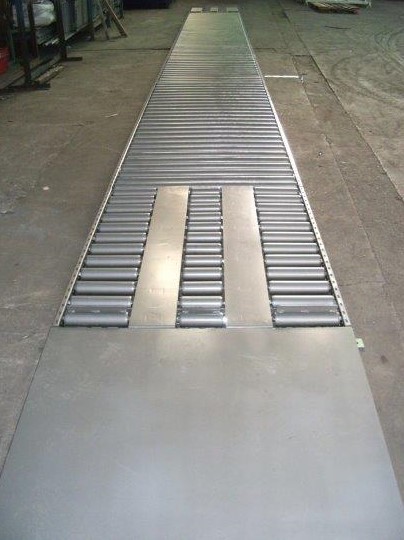 Options like braked rollers and pallet stoppers can be supplied slow or stop pallets down when on a decline. Our gravity pallet conveyors are manufactured from mild or stainless steel.
On certain products within this group we can offer used conveyors and also reconditioned conveyors where suitable stock is available. Used conveyors are checked for function before shipping and any defective parts are replaced. Reconditioned conveyors are disassembled and repainted as well as tested to OEM standards. Both carry a 12 month warranty. If you would like to know more about used conveyors and reconditioned conveyors just get in touch.
Most pallets commonly used are 1200mm square or 1m x 1.2m euro style, although you may have different custom pallets. We can configure a pallet conveyor to suit your application from a wide range of low cost standard options. We also provide our pallet conveyors complete with supports, we also offer bends, turntables and pop up transfer units.