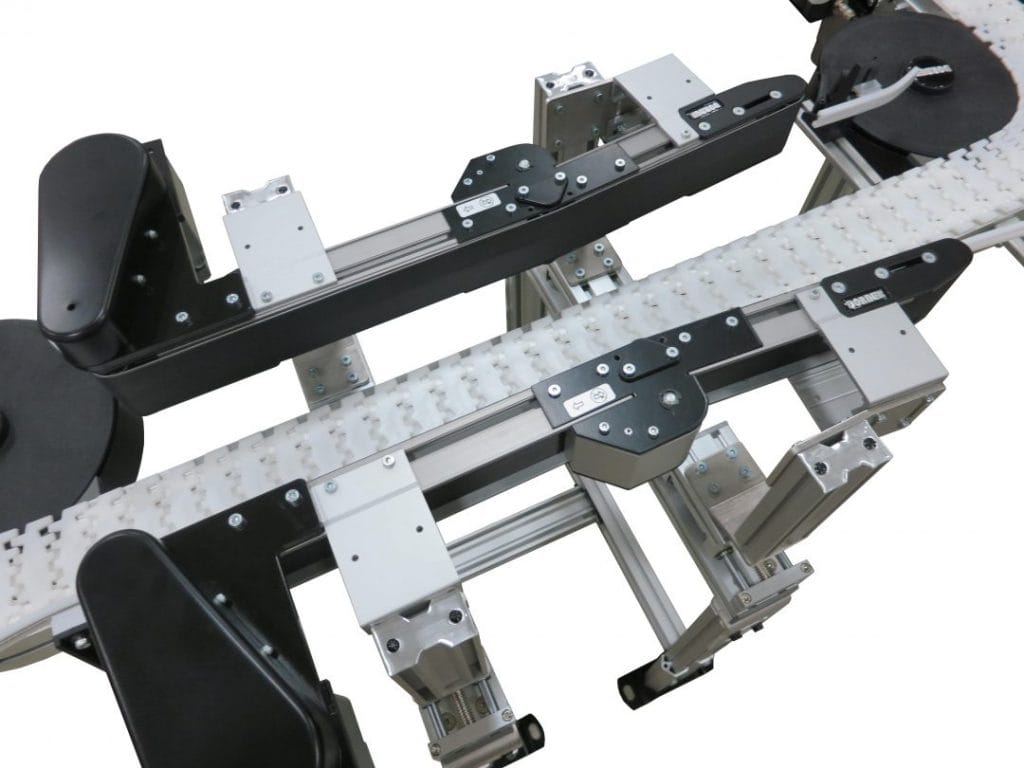 Sidegrip conveyors provide a simple solution for accessing the underside of a product for a range of applications. These applications include inspection, printing, labeling and edge sealing.
Sometimes referred to as bottomless or transfer conveyors, sidegrip conveyors are compatible with boxes and flexible pouches or packages. These conveyors are also called horizontal conveyors, or horizontal mounted conveyors, as they are mounted horizontally.
With bottomless conveyors, two conveyors—either sold with an adjustable option for a variety of product sizes or preset—are mounted on the edge. If using a conveyor with an adjustable option, once the conveyors are adjusted to the required width, products are "locked" in place and can transfer to the next phase of your production line.
Sidegrip conveyors can also be used in line over another conveyor to space product.