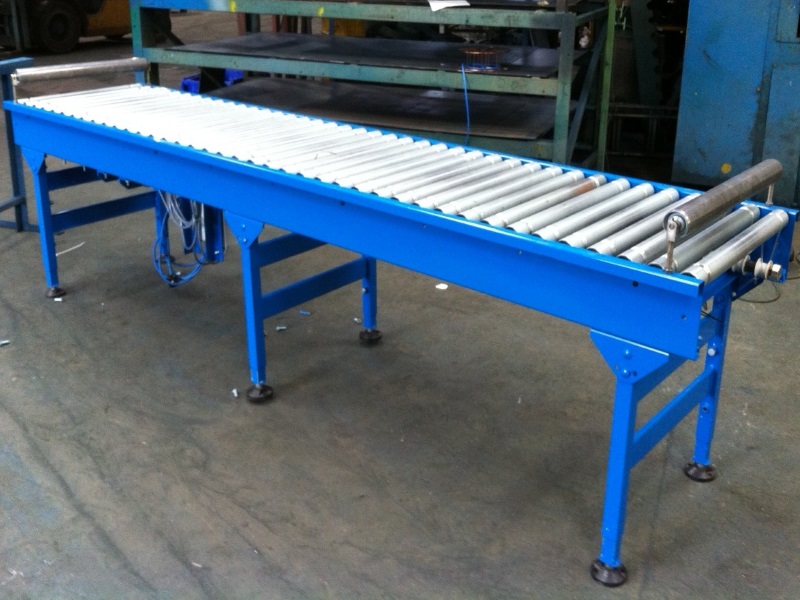 Powered roller conveyors with accumulation facilities.
Lineshaft Roller Conveyors are commonly used in warehouse application to transport normally flat boxes. We offer lineshaft conveyors in steel, stainless steel and aluminium versions. Both the steel and aluminium versions are suitable for general box handling whereas the stainless steel lineshaft conveyors are sold mainly into the food manufacturing industry. Roller diameters range from 35mm to 50mm in steel or stainless steel. Conveyor widths range from around 300mm to just over a metre as standard. The nominal length for a standard lineshaft conveyor module is 3 metres. The modules are easily connected and the drive shaft is connected from one module to the next using a simple clutch.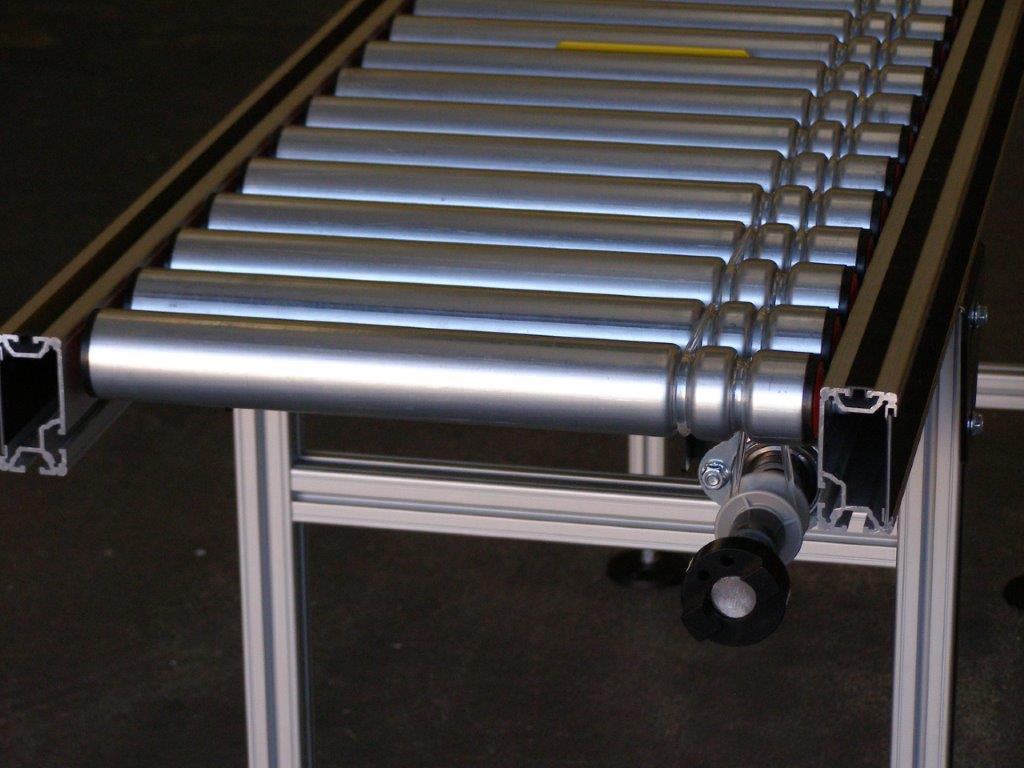 Lineshaft Roller Conveyor Bends and curves commonly used in warehouse applications. Mainly transport flat boxes and other flat bottomed products. Available in steel, stainless steel and aluminium construction. Rollers tend to be conical to assist the product in taking the bend without losing product orientation in steel, plastic or stainless steel. Conveyor widths range from around 300mm to just over a metre as standard. It's generally not good practice to accumulate in the corner of any powered conveyor system. Typical angle of curve is 90° or 180° but other angles are possible.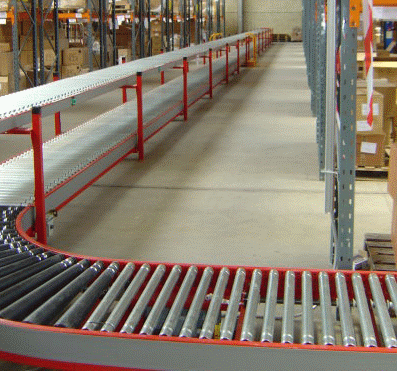 Lineshaft Roller Conveyor Merges allow you to introduce packages to the main conveyor line from any side…under control. Software and sensors allow you to hold, introduce and orientate products from a spur onto the main line conveyor seamlessly. Because there is a chance with line shaft roller conveyor merges that the products being introduced might hit products already on the main conveyor sensors and electronic controls work to delay the infeed conveyor or the main line conveyor while the new product is introduced to the line when a gap is spotted.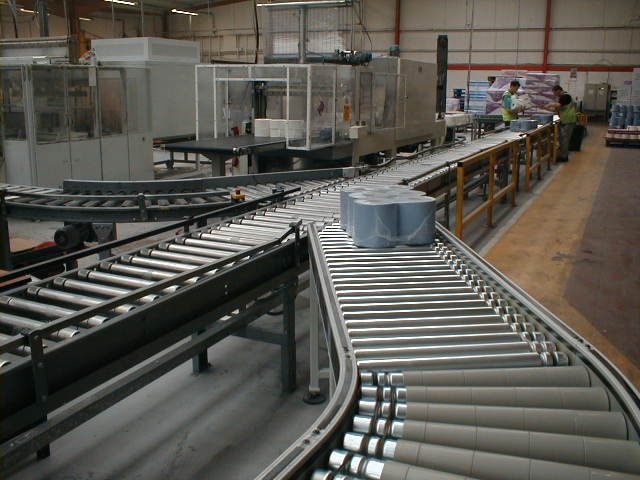 On certain products within this group we can offer used conveyors and also reconditioned conveyors where suitable stock is available.
Used conveyors are checked for function before shipping and any defective parts are replaced. Reconditioned conveyors are disassembled and repainted as well as tested to OEM standards. Both carry a 12 month warranty. If you would like to know more about used conveyors and reconditioned conveyors just get in touch.