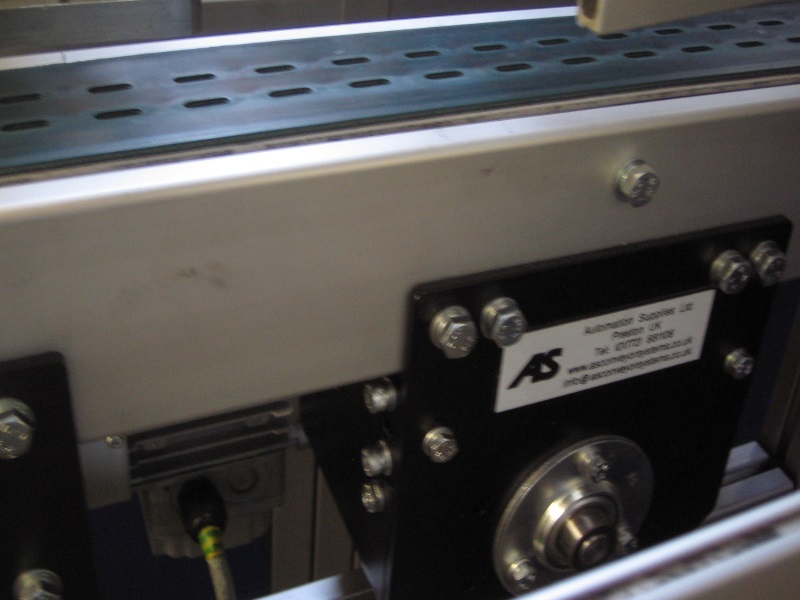 Vacuum belt conveyor systems based on standard designs with more options than any other UK suppliers or manufacturers and at very competitive prices.
Vacuum conveyor belts use an internal vacuum inside the conveyor frame to pull products down onto the perforated belt surface securely.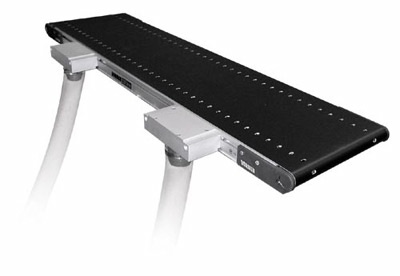 Used generally where the product is light and needs to be fixed in position on the belt for marking applications in print, automotive, plastics and packaging applications. Vacuum belt conveyor sytems are also commonly used where the product needs to be stabilised on the belt after a process such as blow moulding or feeding from another process. Vacuum conveyor belt systems when inverted can also pick up some light flat products from above.
With options based on 2 different frame models, with various designs of belts, multiple drives, stands and side guides manufactured to high specifications. We offer an industry leading 10 year warranty on all Dorner conveyors. No other company in the industry offers a longer warranty. Terms and conditions apply.
Options for hole pattern, blowers and ducting can be specified to cater for many different applications. Our expertise and experience will find the right vacuum belt conveying product for the job and help you pay less in the process. Our delivery times are short and you can be assured of receiving quality equipment with the peace of mind given by a full warranty.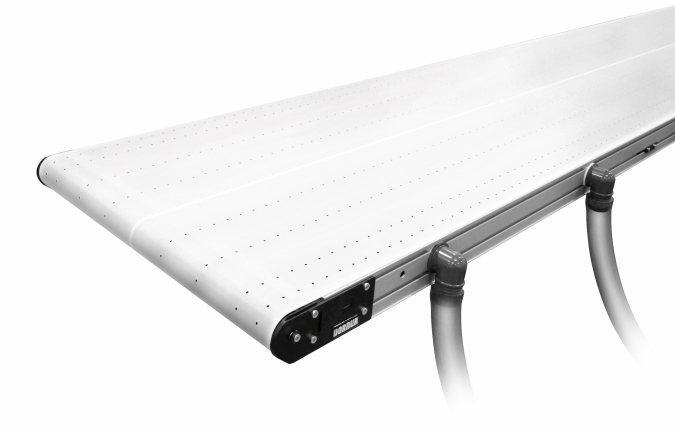 If you are not sure which way to go with your project, we are only a phone call away with experienced, plain talking advice that's free, non technical and friendly. If this looks like what you are looking for then why not get in touch for a quote? Our contact details are at the top of the page.