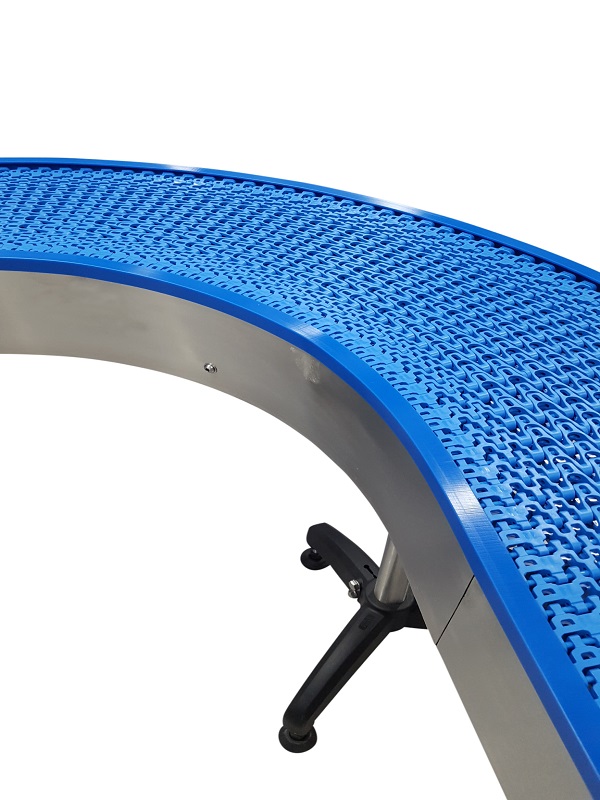 Modular Plastic Belt Based Conveyor Bends
Constant control and orientation of product when turning Modular belt conveyor bends.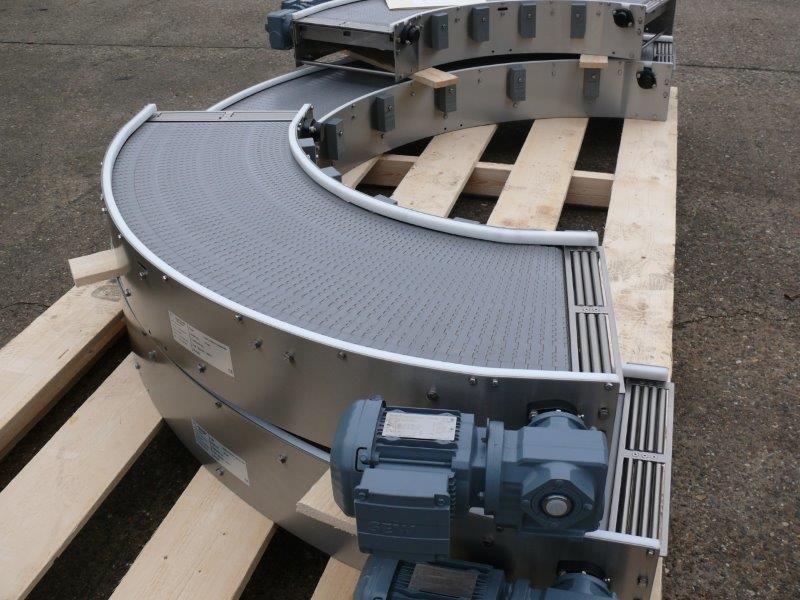 Modular belt conveyor bends are suitable for various industries. These modular bends minimise maintenance, and are more durable generally than PVC belts.
With a variety of belt types available, these conveyors are constructed for high-speed applications with conical support rollers.