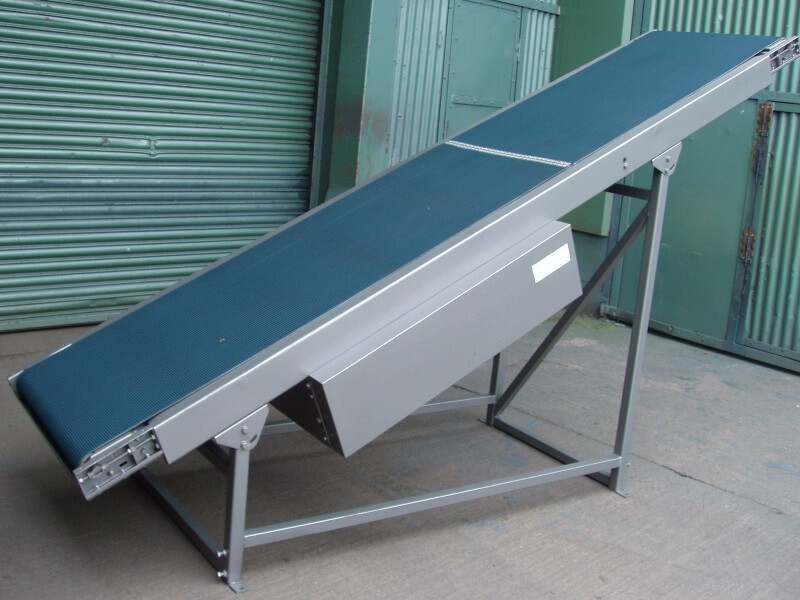 PVC & PU Belted Elevating Conveyors
Sometimes called Z-Frame conveyors, our belt conveyor elevators are used to incline products or lower products if the belt is run the opposite way.
AS Conveyors offers a variety of conveyors capable of Z-frame configurations and versions of the Z-frame of 2 or 3 sections. Belts can be flat like shown here, or cleated, with welded on flights that assist the product to scale steeper inclines. "Wavy" side wall belts can also be supplied on some versions so that small parts are kept on the main belt surface, as allowing them to pass over of the edge of the belt can result in premature belt wear and other issues.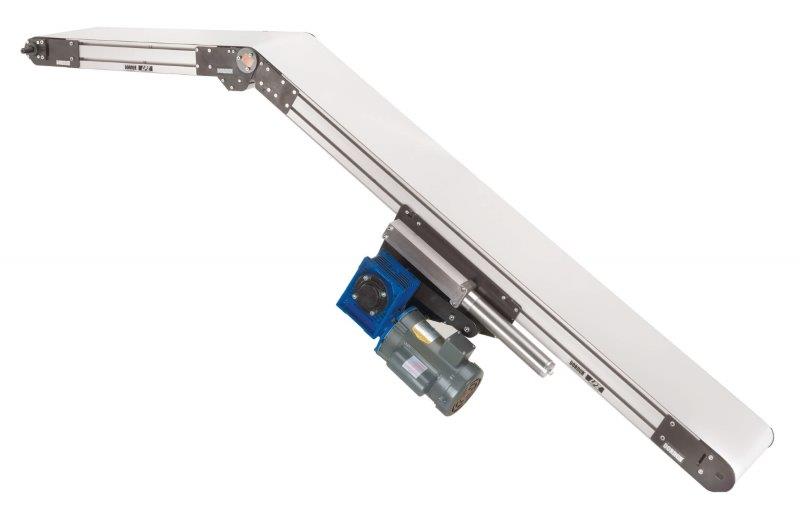 Dorner Z-frame conveyors are available with both aluminium and stainless steel construction, covering industries from packaging and assembly, to food processing.
We also offer other heavy duty elevators with more robust belts such as reinforced rubber and chevron treads for tougher environments too.
We offer an industry leading 10 year warranty on all Dorner incline conveyors.
No other company in the industry offers a longer warranty. Terms and conditions apply.