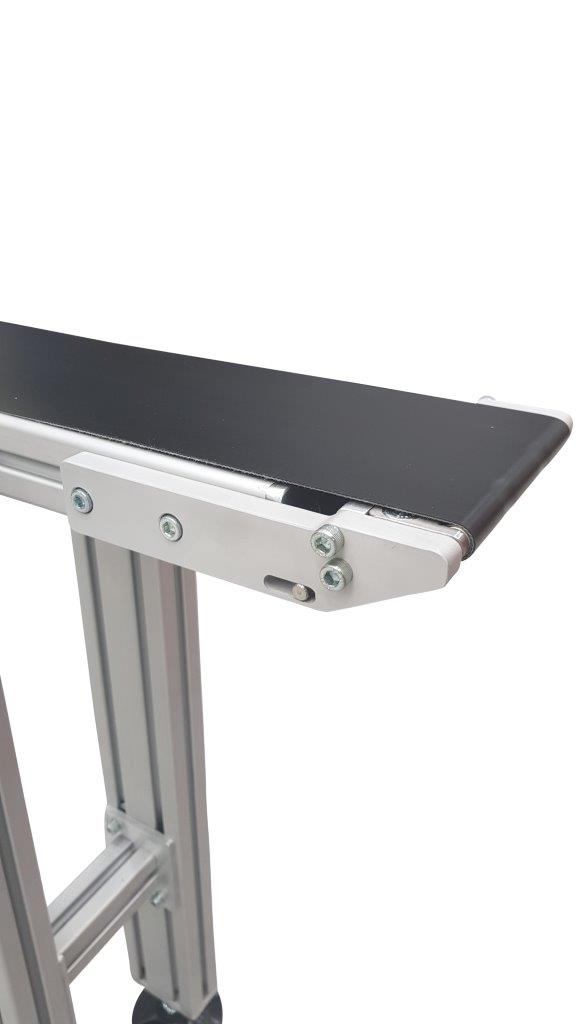 Low Profile Conveyor Belt with Vast Range of Options
The worldwide selling Dorner 2200 series belt conveyors are low profile conveyors fortified with Dorner innovation and quality.
The 2200 series illustrates Dorner's tour of enhancements and features for diverse applications and requirements.
From a very wide range of motors in 1ph, 3ph and DC. Drive options for the belt drive including end drive, mid drive, centre drive, gang drive and common drive. The already compact 32mm rollers at infeed and outfeed can be reduced to knife edge rollers 8mm in diameter if required.
The 2200 series is probably the most versatile standard belt conveyor platform in the world, with options for modular belts, timing belts and now a pallet conveyor system based on the 2200 series frame.
We offer an industry leading 10-year warranty on all Dorner conveyors. No other company in the industry offers a longer warranty. Terms and conditions apply.
A vast array of side guides can be used to help marshal your product in the correct direction and the range of standard design stands and supports can help you to construct the perfect low profile conveyor.
With production of this conveyor now being in Germany, you can be assured that this quality belt conveyor will get to you impressively quickly with delivery times as short as one week. 
Why not design your own 2200 series belt conveyor with the conveyor belt design tool?