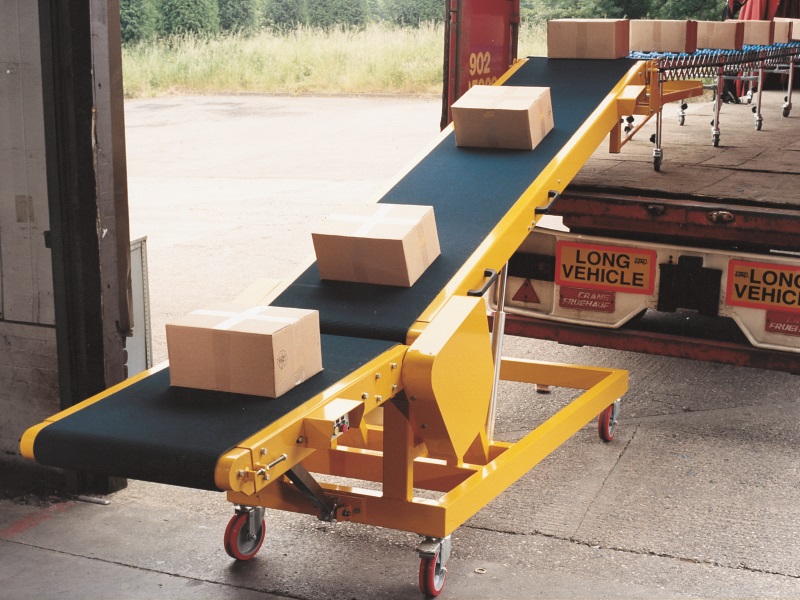 Powered Vehicle Loading & Unloading Conveyor Systems
Powered belt conveyor systems for loading & unloading vans, trucks and containers.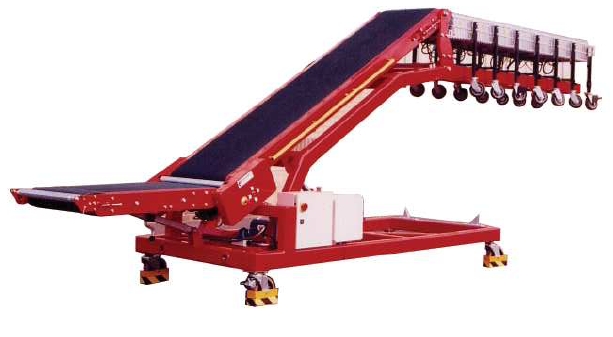 These high level loaders are used where there is no dock leveller facility, ie if you are loading or unloading from the back of a trailer or container down to ground level and vice versa.
These conveyor loaders are popular for loading and unloading containers and vehicles because they are portable and plug in for instant drive.

Optional attachment of a flexible roller conveyor either powered or gravity is possible to reach into the back of the vehicle or container.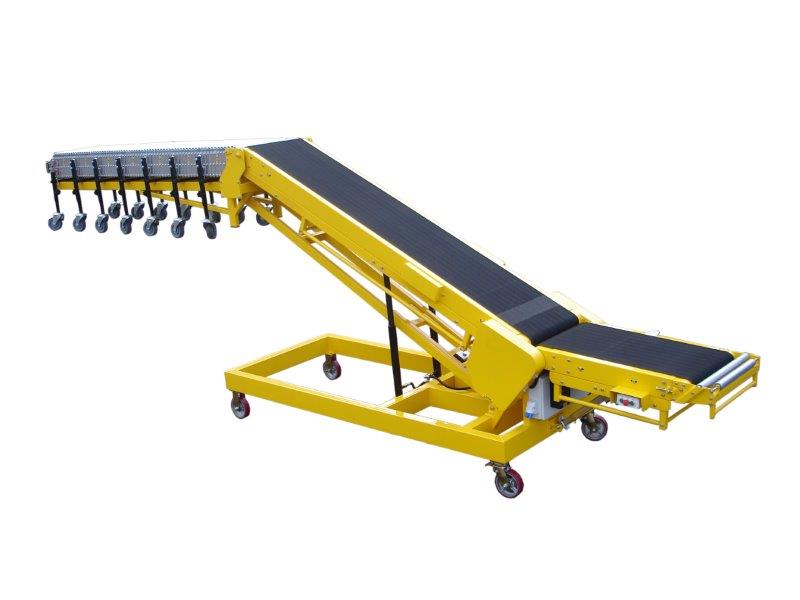 Streamline loading and unloading to increase productivity.
Mechanical parts all made safe via enclosed design.
Unload products in a way that is fast, safe and efficient.
A wide choice of widths and lengths to suit most container and lorry sizes.
Fully adjustable expanding conveyor will extend up to 11m into the vehicle.
Ready to go powered flexible options.
Electrical hydraulic height adjustment.
Perfect to be used on its own or in conjunction with other existing systems.
Heavy duty whilst still being movable.
Dual belt machine with controls at both ends for ease of operation and safety.