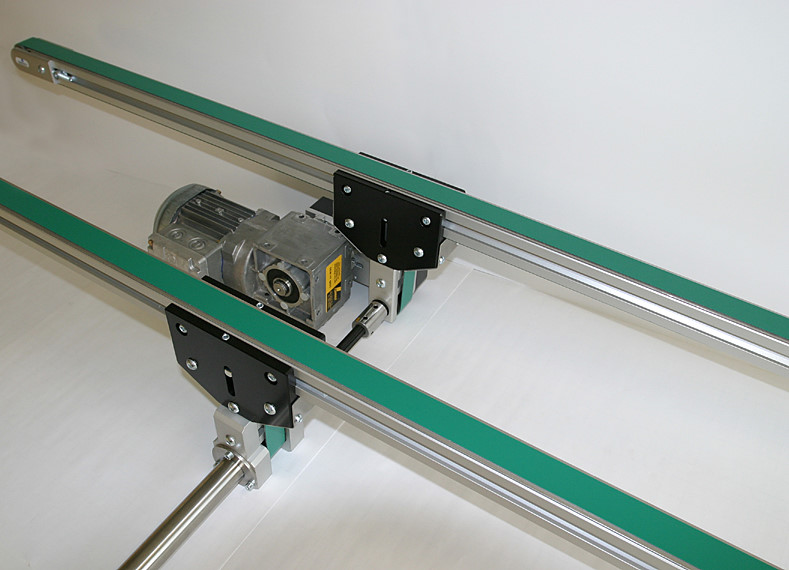 A.S. Conveyor Systems, UK conveyor suppliers and manufacturers, bring the widest range of multi-lane belt conveyors and conveyor belt systems to you.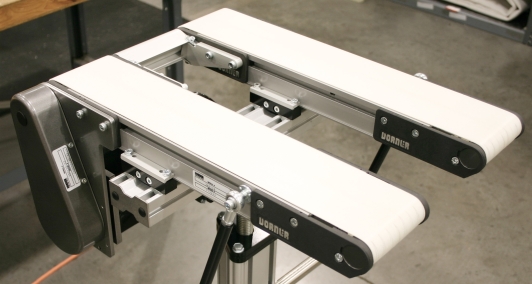 Gang drive and common drive belt conveyors use a single motor mounting package and a hexagonal or common shaft to provide power to several conveyors working together.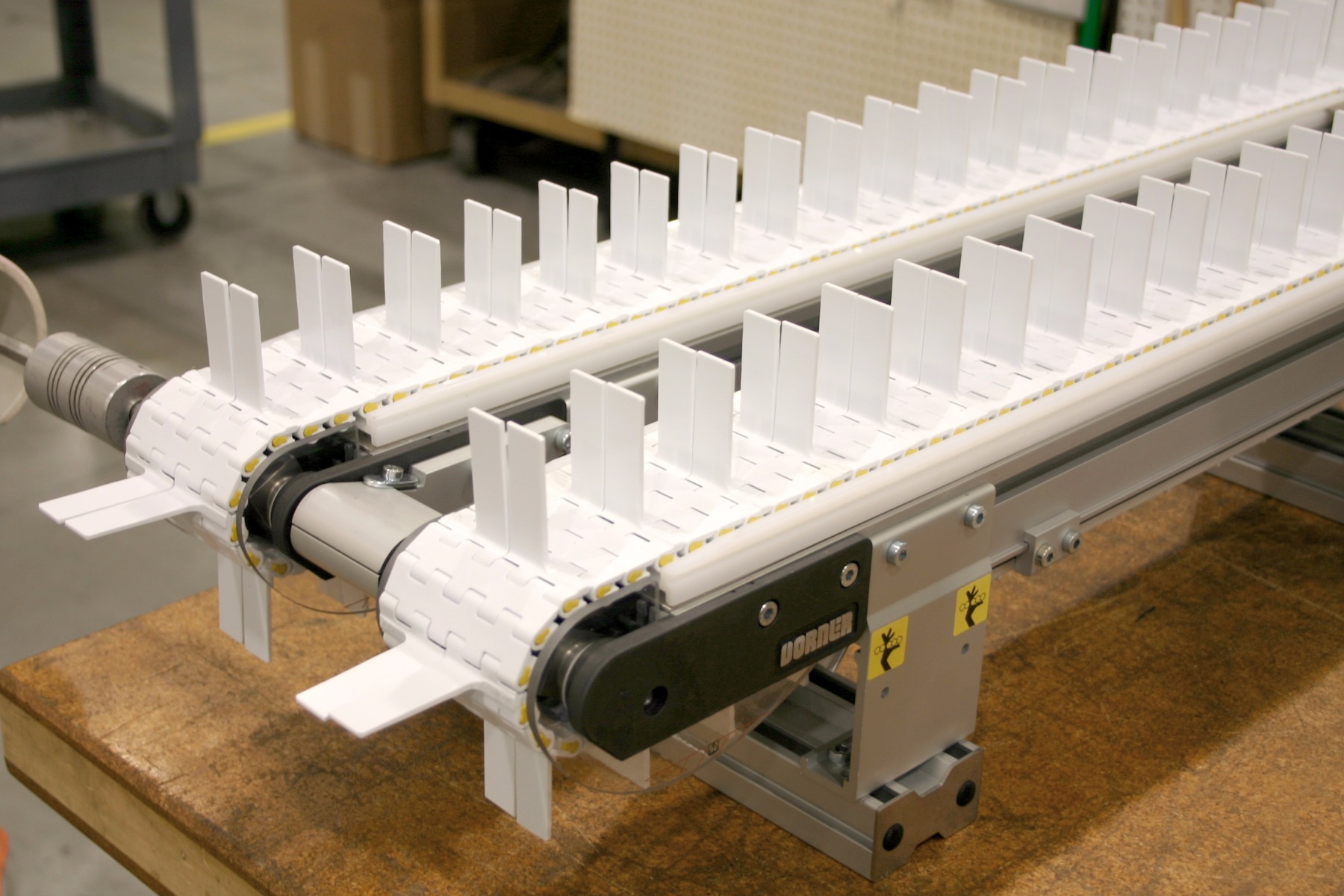 Commonly used in the press tool industry where multiple conveyors service one press tool. Gang drive conveyors can be repositioned anywhere along the hexagonal drive shaft when a new press tool is used.
We offer an industry leading 10 year warranty on all Dorner conveyors. No other company in the industry offers a longer warranty. Terms and conditions apply.
The gang drive package is purchased separately to the conveyors and can be left hand, right hand or double drive as below. Common drive conveyors are similar but the distance between the conveyors is fixed.
If you would like more technical information and prices then just get in touch.