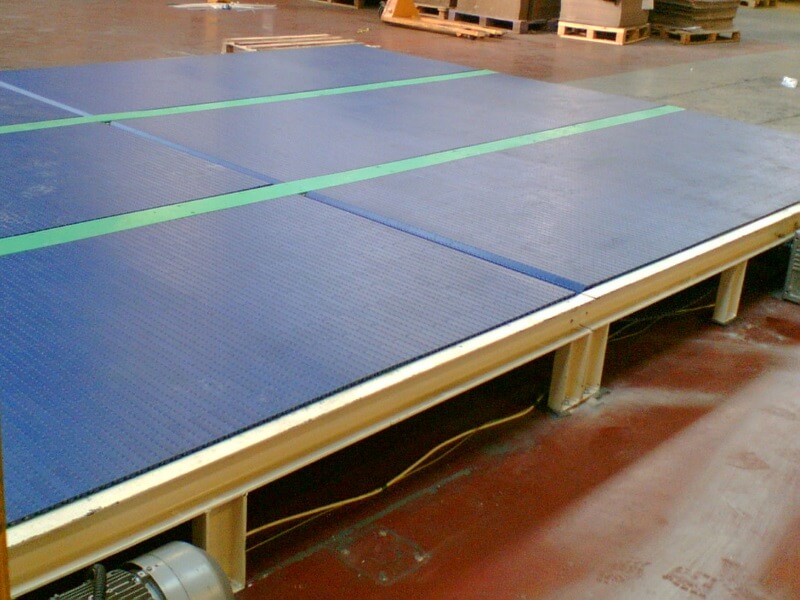 The wider and longer nature of some products and the scenario they are found in require a wide heavy duty modular belted conveyor system to be used as it can be more suitable than then PVC or PU alternatives.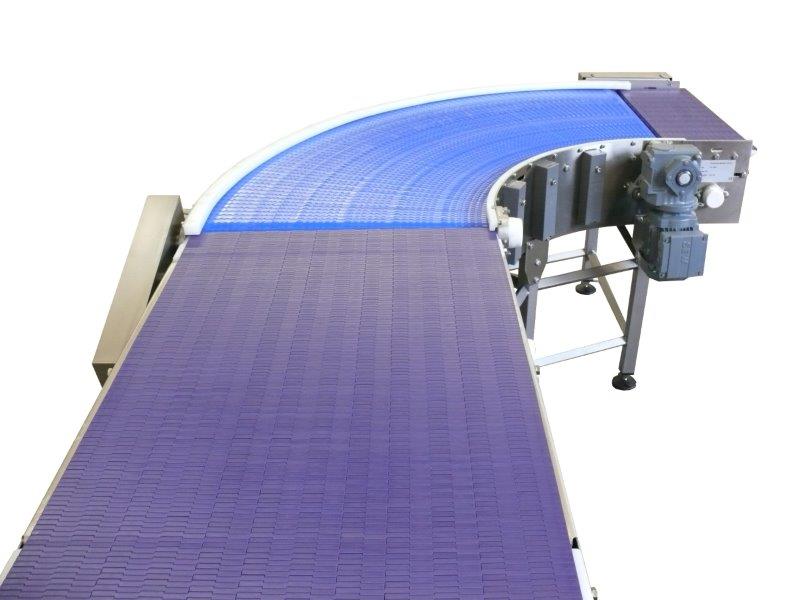 This is is now an area where we can offer more options to the customer than in the past. Variables on belt type, length, width, curves, inclines, declines and motor options are so vast here that we can only give you an idea of what's availablehere, but the variety and technology have made great steps more recently.
But as ever we have an eye on cost for the customer. We can provide modular belt conveyor systems with special belt surfaces such as open and closed weave patterns and also flighted belts and textured belts. The frames can be painted steel, aluminium profile and even low friction plastic.
There are so many options that your best approach will be to give us the basic details of the conveyor you need either by e-mail of just call us, we will have an answer for your application.