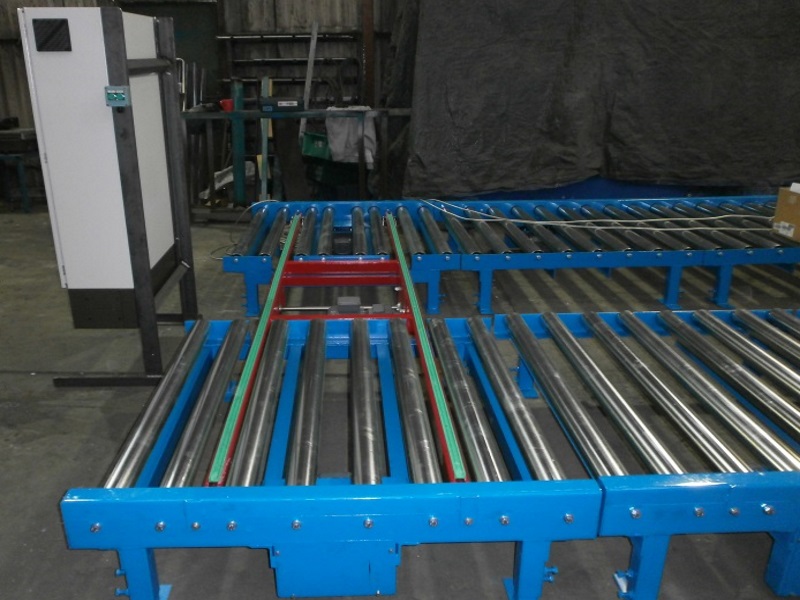 Robust Chain Driven Powered Pallet Conveyors with Rollers for Pallets and Large Boxes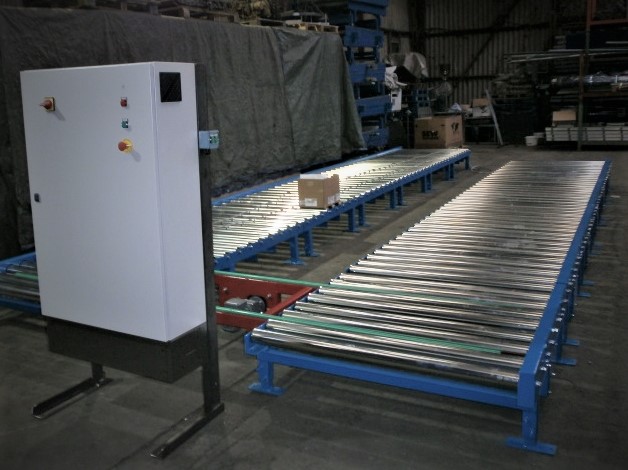 Chain driven live roller conveyors are the bedrock of unit load or pallet conveying systems. The conveyor is driven by separate loops of chain or a continuous chain that contacts all the roller sprockets, depending on the type and function of the conveyor that connect either double or single sprockets fitted to the conveyor rollers.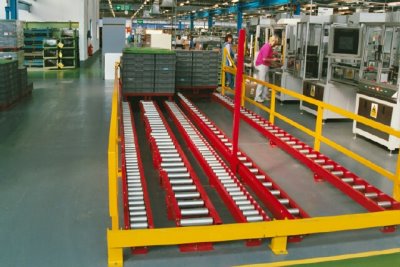 This simple, efficient, rugged, and reliable design is ideal for transporting pallets, containers, drums, and special fixtures. Our modular based designs offer easy segmentation of these chain driven roller conveyors into controllable drive zones for zero back pressure, accumulation zones, and simple insertion of transfers and other modular accessory devices. The modular versions also blend in well with other conveyor systems.
On certain products within this group we can offer used conveyors and also reconditioned conveyors where suitable stock is available. Used conveyors are checked for function before shipping and any defective parts are replaced. Reconditioned conveyors are disassembled and repainted as well as tested to OEM standards. Both carry a 12 month warranty. If you would like to know more about used pallet conveyors and reconditioned pallet conveyors just get in touch.